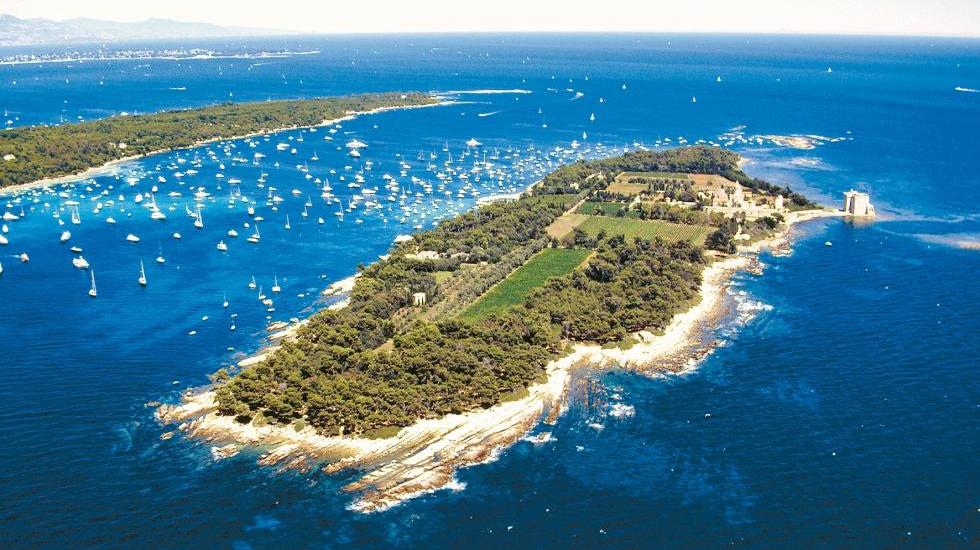 Looking for unique gifts ideas? Made in France Gifts? in addition to Wood Pens you might be interested in Christmas Gifts, Father's day gifts, Mother's day gifts, birthday gifts or gifts for women, gifts for men, gifts for kids? Mediterranean Interiors offers a unique choice of Provence Art Crafts and Provence gifts and French Gifts, Provence tableware, French Dinnerware or French table linen, Provence tablecloth, napkins and table mats, Provencal ceramics, wood jewelry and home perfumes. Choose a quality gift, original gift ideas from a selection of jewelry boxes or wood pens. You are soon getting married and you want to create your wedding list. Then for all these reasons, come and visit our on line boutique, take your time and look at all the details? our photographs will show you better, the quality of the items we propose. Directly from the village of Valbonne in Provence! Mediterranean Interiors' team will prepare for you pretty packages gifts, ready to offer, no need to run, we already have prepared everything, you will receive your package ready to offer!
Enjoy a unique Provence online shopping experience at Mediterranean Interiors the Provence Shop online, with a unique selection of affordable gift ideas, Provence Art Crafts and Gifts Made in France for a touch of Provence Home Decor.
At Mediterranean Interiors, we have gifts for all occasions, Wood Perfume Atomizers, Birthday Gifts, Mothers Day Gifts, Unique Gift Ideas, Original Gifts, French Artcrafts Gifts. Wood Jewelry and precious French Jewelry made in France and Jewellery Cases in Precious Wood, Olive Wood Salad Bowls, Wood Art crafts. Provence Gifts, Provence Tableware, Provence Dinnerware, Provence Table linen, Provence Tablecloths and Napkins, Nativity Crib Figurines.
The colors of Provence for your French Table Linen. Tablecloths, nakins and tablemats 100% cotton and machine washable.
Find the Best French Riviera - Cote d'Azur villas and apartments, or holiday rentals to rent. Find 10538 self catering properties in French Riviera - Cote d'Azur. Rental villas with pools in the South of France; Cote d'Azur, Provence, Antibes, Juan kes Pins, Mougins, Cannes.
---
A pen is a common writing instrument that applies ink to a surface, usually paper, for writing or drawing. Early pens such as reed pens, quill pens, dip pens and ruling pens held a small amount of ink on a nib or in a small void or cavity which had to be periodically recharged by dipping the tip of the pen into an inkwell. Today, such pens find only a small number of specialized uses, such as in illustration and calligraphy. Reed pens, quill pens and dip pens, which were used for writing, have been replaced by ballpoint pens, rollerball pens, fountain pens and felt or ceramic tip pens. Ruling pens, which were used for technical drawing and cartography, have been replaced by technical pens such as the Rapidograph. All of these modern pens contain internal ink reservoirs, such that they do not need to be dipped in ink while writing.
---
Article Title :
Pen
Article Snippet :A pen is a common writing instrument that applies ink to a surface, usually paper, for writing or drawing. Early pens such as reed pens, quill pens, dip
Article Title :
Ballpoint pen
Article Snippet :and developed as a cleaner and more reliable alternative to dip pens and fountain pens, and it is now the world's most-used writing instrument; millions
Article Title :
Canary wood
Article Snippet :canary wood Canary wood typically has a yellowish color with streaks of orange red and even white and black. Often used when making fine wood pens. This
Article Title :
Dip pen
Article Snippet :of wood. Other materials can be used for the holder, including bone, metal and plastic; some pens are made entirely of glass. Generally, dip pens have
Article Title :
Chris Wood (footballer, born 1991)
Article Snippet :2009. "Wood pens pro contract". West Bromwich Albion F.C. 29 May 2009. Archived from the original on 29 February 2012. "Profiles: Chris Wood". West Bromwich
Article Title :
Marker pen
Article Snippet : a marker pen is referred to as "Spidol". In South Korea and Japan, marker pens are referred to as "sign pens", "name pens", or "felt pens". Also, permanent
Article Title :
Julia Wood
Article Snippet :Wood may refer to: Julia A. A. Wood (pen name, Minnie Mary Lee; 1825-1903), American writer Julia A. Wood (1840-1927), American writer Julia T. Wood,
Article Title :
Quill
Article Snippet :of the dip pen, the metal-nibbed pen, the fountain pen, and, eventually, the ballpoint pen. As with earlier reed pens (and later dip pens), a quill has
Article Title :
Pen-Ty Pastures & Wood
Article Snippet :Pen-Ty Pastures & Wood are a pair of grasslands linked by woods that is a Site of Special Scientific Interest in Carmarthen & Dinefwr, Wales. List of
Article Title :
Space Pen
Article Snippet :refill. Fisher also makes a Space Pen-type refill that fits Cross pens, one that fits 1950s-style Papermate pens (or any pen that uses that type of refill)
---
Thursday 18 Aug 2022 09:22:38