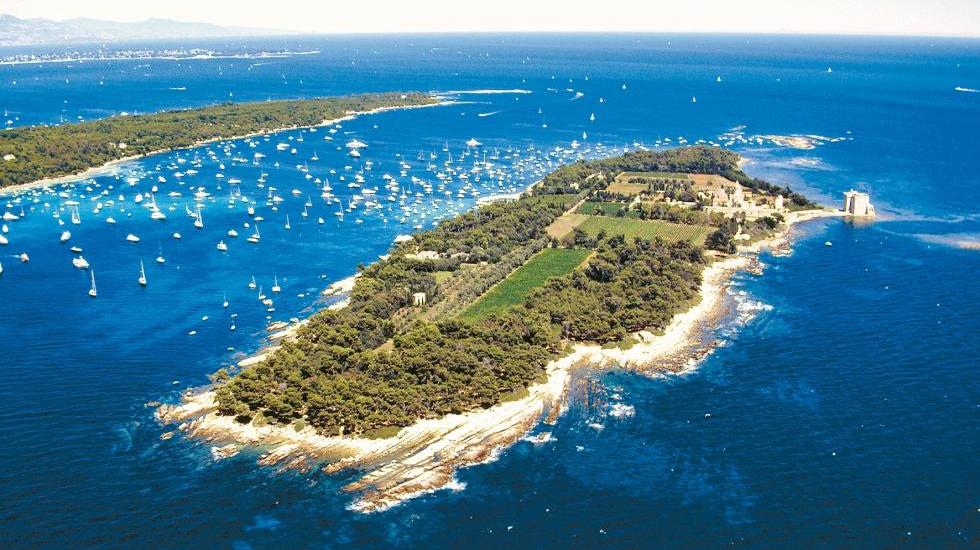 Looking for unique gifts ideas? Made in France Gifts? in addition to Wood Jewelry you might be interested in Christmas Gifts, Father's day gifts, Mother's day gifts, birthday gifts or gifts for women, gifts for men, gifts for kids? Mediterranean Interiors offers a unique choice of Provence Art Crafts and Provence gifts and French Gifts, Provence tableware, French Dinnerware or French table linen, Provence tablecloth, napkins and table mats, Provencal ceramics, wood jewelry and home perfumes. Choose a quality gift, original gift ideas from a selection of jewelry boxes or wood pens. You are soon getting married and you want to create your wedding list. Then for all these reasons, come and visit our on line boutique, take your time and look at all the details? our photographs will show you better, the quality of the items we propose. Directly from the village of Valbonne in Provence! Mediterranean Interiors' team will prepare for you pretty packages gifts, ready to offer, no need to run, we already have prepared everything, you will receive your package ready to offer!
Enjoy a unique Provence online shopping experience at Mediterranean Interiors the Provence Shop online, with a unique selection of affordable gift ideas, Provence Art Crafts and Gifts Made in France for a touch of Provence Home Decor.
At Mediterranean Interiors, we have gifts for all occasions, Wood Perfume Atomizers, Birthday Gifts, Mothers Day Gifts, Unique Gift Ideas, Original Gifts, French Artcrafts Gifts. Wood Jewelry and precious French Jewelry made in France and Jewellery Cases in Precious Wood, Olive Wood Salad Bowls, Wood Art crafts. Provence Gifts, Provence Tableware, Provence Dinnerware, Provence Table linen, Provence Tablecloths and Napkins, Nativity Crib Figurines.
The colors of Provence for your French Table Linen. Tablecloths, nakins and tablemats 100% cotton and machine washable.
Find the Best French Riviera - Cote d'Azur villas and apartments, or holiday rentals to rent. Find 10538 self catering properties in French Riviera - Cote d'Azur. Rental villas with pools in the South of France; Cote d'Azur, Provence, Antibes, Juan kes Pins, Mougins, Cannes.
---
The Middle Ages was a period that spanned approximately 1000 years and is normally restricted to Europe and the Byzantine Empire. The material remains we have from that time, including jewelry, can vary greatly depending on the place and time of their creation, especially as Christianity discouraged the burial of jewellery as grave goods, except for royalty and important clerics, who were often buried in their best clothes and wearing jewels. The main material used for jewellery design in antiquity and leading into the Middle Ages was gold. Many different techniques were used to create working surfaces and add decoration to those surfaces to produce the jewellery, including soldering, plating and gilding, repoussé, chasing, inlay, enamelling, filigree and granulation, stamping, striking and casting. Major stylistic phases include barbarian, Byzantine, Carolingian and Ottonian, Viking, and the Late Middle Ages, when Western European styles became relatively similar. Most styles and techniques used in jewellery for personal adornment, the main subject of this article, were also used in pieces of decorated metalwork, which was the most prestigious form of art through most of this period; these were often much larger. Most surviving examples are religious objects such as reliquaries, church plate such as chalices and other pieces, crosses like the Cross of Lothair and treasure bindings for books. However this is largely an accident of survival, as the church has proved much better at preserving its treasures than secular or civic elites, and at the time there may well have been as many secular objects made in the same styles. For example, the Royal Gold Cup, a secular cup though decorated with religious imagery, is one of a handful of survivals of the huge collections of metalwork joyaux ("jewels") owned by the Valois dynasty who ruled France in the late Middle Ages.In addition to basic forms of personal jewellery such as rings, necklaces, bracelets, and brooches that remain in use today, medieval jewellery often includes a range of other forms less often found in modern jewellery, such as fittings and fasteners for clothes including, buckles, "points" for the end of laces, and buttons by the end of the period, as well as hat badges, decorations for belts, weapons, purses and other accessories, and decorated pins, mostly for holding hairstyles and head-dresses in place. Neck chains carried a variety of pendants, from crosses (the most common) to lockets and elaborate pieces with gems. Thin "fillets" or strips of flexible gold sheet, often decorated, were probably mostly sewn into hair or headresses. Arm-rings ("armillae") and sometimes ankle-rings were also sometimes worn, and sometimes (for the very rich) many small of pieces of jewellery were sewn into the cloth of garments forming patterns. Jewellery was a very important marker of social status, and most prosperous women probably wore some conspicuous pieces all the time, or at least whenever outside the home. Men were often at least equally highly adorned, and high-status children of both sexes often wore jewellery as formal wear.
---
Article Title :
Medieval jewelry
Article Snippet :Byzantine Empire. The material remains we have from that time, including jewelry, can vary greatly depending on the place and time of their creation, especially
Article Title :
Costume jewelry
Article Snippet :Costume or fashion jewelry includes a range of decorative items worn for personal adornment that are manufactured as less expensive ornamentation to complement
Article Title :
Native American jewelry
Article Snippet :Native American jewelry refers to items of personal adornment, whether for personal use, sale or as art; examples of which include necklaces, earrings
Article Title :
Art jewelry
Article Snippet :Art jewelry is one of the names given to jewelry created by studio craftspeople. As the name suggests, art jewelry emphasizes creative expression and design
Article Title :
Wood veneer
Article Snippet :edging placed around objects, such as jewelry boxes. Veneer is also used to replace decorative papers in Wood Veneer HPL. Veneer is also a type of manufactured
Article Title :
Jewellery
Article Snippet :Jewellery or jewelry consists of decorative items worn for personal adornment, such as brooches, rings, necklaces, earrings, pendants, bracelets, and
Article Title :
Body piercing jewellery
Article Snippet :nylon). Wood, horn, amber, stone, bamboo, silicone, fossilized ivories, tusks, bones, and porcelain can also be used to craft body piercing jewelry. With
Article Title :
Body piercing materials
Article Snippet :to this, many change their jewelry to others made of horn, bone, wood, plastics and glass during winter. Steel body jewelry may be sterilized in an autoclave
Article Title :
Bog-wood
Article Snippet :Bog-wood (also spelled bogwood or bog wood), also known as abonos and, especially amongst pipe smokers, as morta, is a material from trees that have been
Article Title :
Kashmir walnut wood carving
Article Snippet :is used for wood carving, and Kashmir is one of a few places for availability of walnut trees. Walnut wood is used to make tables, jewelry boxes, trays
---
Sunday 28 Nov 2021 03:13:23