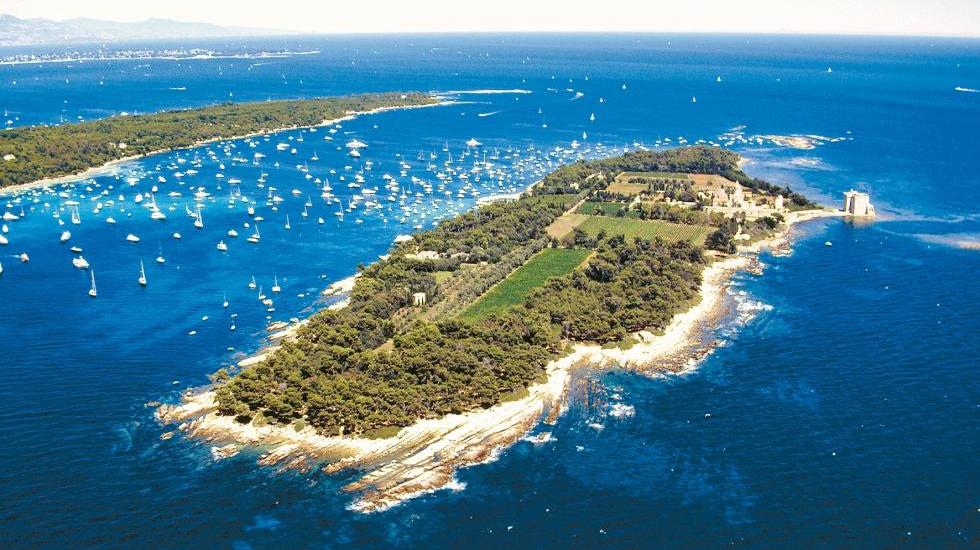 Looking for unique gifts ideas? Made in France Gifts? in addition to Santons-of-provence you might be interested in Christmas Gifts, Father's day gifts, Mother's day gifts, birthday gifts or gifts for women, gifts for men, gifts for kids? Mediterranean Interiors offers a unique choice of Provence Art Crafts and Provence gifts and French Gifts, Provence tableware, French Dinnerware or French table linen, Provence tablecloth, napkins and table mats, Provencal ceramics, wood jewelry and home perfumes. Choose a quality gift, original gift ideas from a selection of jewelry boxes or wood pens. You are soon getting married and you want to create your wedding list. Then for all these reasons, come and visit our on line boutique, take your time and look at all the details? our photographs will show you better, the quality of the items we propose. Directly from the village of Valbonne in Provence! Mediterranean Interiors' team will prepare for you pretty packages gifts, ready to offer, no need to run, we already have prepared everything, you will receive your package ready to offer!
Enjoy a unique Provence online shopping experience at Mediterranean Interiors the Provence Shop online, with a unique selection of affordable gift ideas, Provence Art Crafts and Gifts Made in France for a touch of Provence Home Decor.
At Mediterranean Interiors, we have gifts for all occasions, Wood Perfume Atomizers, Birthday Gifts, Mothers Day Gifts, Unique Gift Ideas, Original Gifts, French Artcrafts Gifts. Wood Jewelry and precious French Jewelry made in France and Jewellery Cases in Precious Wood, Olive Wood Salad Bowls, Wood Art crafts. Provence Gifts, Provence Tableware, Provence Dinnerware, Provence Table linen, Provence Tablecloths and Napkins, Nativity Crib Figurines.
The colors of Provence for your French Table Linen. Tablecloths, nakins and tablemats 100% cotton and machine washable.
Find the Best French Riviera - Cote d'Azur villas and apartments, or holiday rentals to rent. Find 10538 self catering properties in French Riviera - Cote d'Azur. Rental villas with pools in the South of France; Cote d'Azur, Provence, Antibes, Juan kes Pins, Mougins, Cannes.
---
Santons (Provençal: "santoun," or "little saint") are small hand-painted terracotta nativity scene figurines produced in the Provence region of southeastern France. In a traditional Provençal crèche, there are 55 individual figures representing various characters from Provençal village life such as the scissors grinder, the fishwife, the blind man, and the chestnut seller.The first clay santons were created by Marseillais artisan Lagnel (1761-1822) during the French Revolution when churches were forcibly closed and their large nativity scenes prohibited. Lagnel crafted small figurines in plaster molds and let them dry before firing them.A maker of "santons" is a santonnier, and the creation of santons today is essentially a family craft, handed down from parents to children. Santons are molded in two halves, pressed together, and fused. Hats, baskets, and other accessories are applied with an adhesive. When the figure is completely dry, it is given a gelatin bath in order to harden the figure further and to provide a surface for the application of pigments. Faces are painted first, then hair, clothing, and accessories. Until the end of the 19th century, santons were air-dried rather than fired in a kiln. As a consequence, such figures were fragile and easily broken because of lack of strength. Modern santons are generally fired in a kiln. There are two types of santons: santons d'argile (clay figures), and doll-like santons habillés (clothed figures).Since 1803, santonniers have gathered in Marseille each December to display and sell their wares at the Foire des Santonniers. Aubagne Santon Fair in Marseille holds a two-day fair, Biennale de l'Art Santonnier, and the Musée du Santon in Marseille exhibits a private collection of 18th and 19th century santons.
---
Article Title :
Santon (figurine)
Article Snippet :Santons (Provençal: "santoun," or "little saint") are small hand-painted terracotta nativity scene figurines produced in the Provence region of southeastern
Article Title :
Provence
Article Snippet :by the Counts of Provence from their capital in Aix-en-Provence, then became a province of the Kings of France. While it has been part of France for more
Article Title :
Aix-en-Provence
Article Snippet :Justice) outside of Paris, located near the site of the former Palace of the Counts (Palais des Comtes) of Provence. The Aix-en-Provence Town Hall (Hôtel
Article Title :
Nativity scene
Article Snippet :stable. Different traditions of nativity scenes emerged in different countries. Hand-painted santons are popular in Provence. In southern Germany, Austria
Article Title :
Marseille
Article Snippet :prefecture of the French department of Bouches-du-Rhône and capital of the Provence-Alpes-Côte d'Azur region. Situated in the camargue region of southern
Article Title :
Winds of Provence
Article Snippet :winds of Provence, the region of southeast France along the Mediterranean from the Alps to the mouth of the Rhone River, are an important feature of Provençal
Article Title :
Farandole
Article Snippet :of the 13th and 14th centuries, the branles of the 15th and 16th centuries. The santons dancing the farandole are one of the classics of the Provence
Article Title :
André Montagard
Article Snippet :Marseille: Éditions Bendor. OCLC 6698837. Montagard, André (1960). Ma Provence et mes santons. Marseille: Éditions Bendor. OCLC 5981612. Montagard, André (1962)
Article Title :
Mistral (wind)
Article Snippet :valley of the Rhône and on the coast of Provence. It is caused by a thermal depression over the interior of Provence (The Var and Alpes de Haute-Provence),
Article Title :
Full of Life
Article Snippet :Rocco Joe De Santis as Father Gondolfo Silvio Minciotti as Joe Muto Penny Santon as Carla Rocco Arthur Lovejoy as Mr. Jameson Eleanor Audley as Mrs. Jameson
---
Thursday 18 Aug 2022 09:57:28