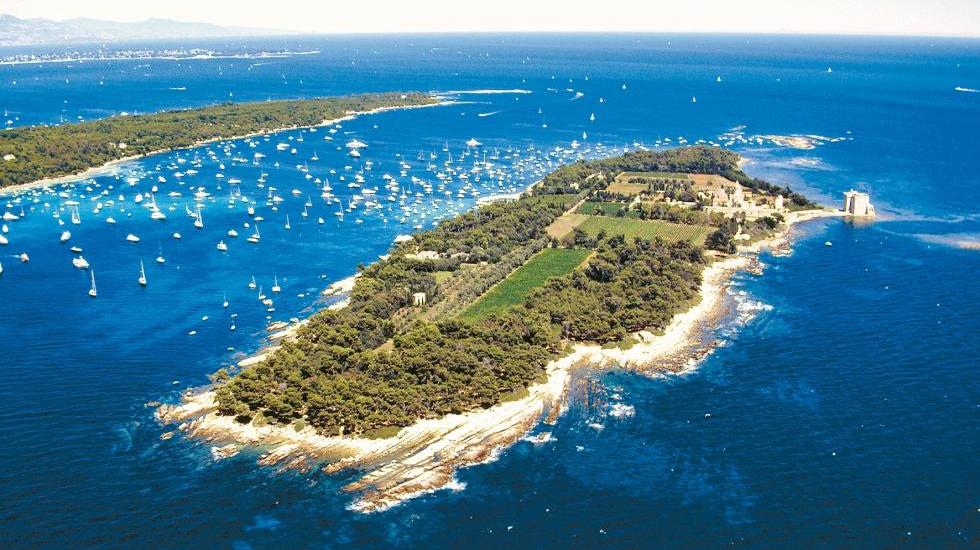 Looking for unique gifts ideas? Made in France Gifts? in addition to Provence Art Crafts you might be interested in Christmas Gifts, Father's day gifts, Mother's day gifts, birthday gifts or gifts for women, gifts for men, gifts for kids? Mediterranean Interiors offers a unique choice of Provence Art Crafts and Provence gifts and French Gifts, Provence tableware, French Dinnerware or French table linen, Provence tablecloth, napkins and table mats, Provencal ceramics, wood jewelry and home perfumes. Choose a quality gift, original gift ideas from a selection of jewelry boxes or wood pens. You are soon getting married and you want to create your wedding list. Then for all these reasons, come and visit our on line boutique, take your time and look at all the details? our photographs will show you better, the quality of the items we propose. Directly from the village of Valbonne in Provence! Mediterranean Interiors' team will prepare for you pretty packages gifts, ready to offer, no need to run, we already have prepared everything, you will receive your package ready to offer!
Enjoy a unique Provence online shopping experience at Mediterranean Interiors the Provence Shop online, with a unique selection of affordable gift ideas, Provence Art Crafts and Gifts Made in France for a touch of Provence Home Decor.
At Mediterranean Interiors, we have gifts for all occasions, Wood Perfume Atomizers, Birthday Gifts, Mothers Day Gifts, Unique Gift Ideas, Original Gifts, French Artcrafts Gifts. Wood Jewelry and precious French Jewelry made in France and Jewellery Cases in Precious Wood, Olive Wood Salad Bowls, Wood Art crafts. Provence Gifts, Provence Tableware, Provence Dinnerware, Provence Table linen, Provence Tablecloths and Napkins, Nativity Crib Figurines.
The colors of Provence for your French Table Linen. Tablecloths, nakins and tablemats 100% cotton and machine washable.
Find the Best French Riviera - Cote d'Azur villas and apartments, or holiday rentals to rent. Find 10538 self catering properties in French Riviera - Cote d'Azur. Rental villas with pools in the South of France; Cote d'Azur, Provence, Antibes, Juan kes Pins, Mougins, Cannes.
---
The crafts of India are diverse, rich in history, culture and religion. The craft of each state in India reflect the influence of different empires. Throughout centuries, crafts have been embedded as a culture and tradition within rural communities. Crafts Metal Crafts includes metal work using Zinc, Copper, Brass, Silver, Gold. Some of the traditional ancient handicraft styles are Bidriware, Pembarthi Metal Craft, Dhokra, Kamrupi Bidriware The term 'Bidriware' originates from the township of Bidar, which is still the chief center for the manufacture of the unique metalware. Due to its striking inlay artwork, Bidriware is an important export handicraft of India and is prized as a symbol of wealth. The metal used is a blackened alloy of zinc and copper inlaid with thin sheets of pure silver.Pembarthi Metal Craft Pembarthi Metal Craft is a metal handicraft made in Pembarthi, Warangal district, Telangana State, India. They are popular for their exquisite sheet metal art works. This meticulous brass work art flourished during the reign of Kakatiyas empire. Kakatiyas extensively used sheet metal art to adorn chariots and temples.Dhokra is non<ref/ref>–ferrous metal casting using the lost-wax casting technique. This sort of metal casting has been used in India for over 4,000 years and is still used. One of the earliest known lost wax artefacts is the dancing girl of Mohenjo-daro.[1] The product of dhokra artisans are in great demand in domestic and foreign markets because of primitive simplicity, enchanting folk motifs and forceful form. Dhokra horses, elephants, peacocks, owls, religious images, measuring bowls, and lamp caskets etc., are highly appreciated.Kamrupi Brass and Bell Metal products of Kamrup are famous for their beauty and strength of form and utility. Brass is an important cottage industry, with highest concentration in Hajo, while Sarthebari is well known for its bell metal craft. The principal items of brass are the kalah (water pot), sarai (a platter or tray mounted on a base), kahi (dish), bati (bowl), lota (water pot with a long neck) and tal (cymbals). Gold, silver and copper too have formed part of traditional metalcraft in Kamrup, and the State Museum in Guwahati has a rich collection of items made of these metals. Gold is generally used in ornaments.
---
Article Title :
Crafts of India
Article Snippet :empires. Throughout centuries, crafts have been embedded as a culture and tradition within rural communities. Crafts Metal Crafts includes metal work using
Article Title :
Aix-en-Provence
Article Snippet :capital of Provence, it is the subprefecture of the arrondissement of Aix-en-Provence, in the department of Bouches-du-RhĂ´ne, in the region of Provence-Alpes-CĂ´te
Article Title :
Roseville pottery
Article Snippet :company originally made simple household pieces, the Arts and Crafts–inspired designs proved popular, and Roseville pieces are now sought after by collectors
Article Title :
History of Provence
Article Snippet :the Counts of Provence. In 1481, the title passed to Louis XI of France. In 1486 Provence was legally incorporated into France. Provence has been a part
Article Title :
Visual arts
Article Snippet :visual arts are art forms such as painting, drawing, printmaking, sculpture, ceramics, photography, video, filmmaking, design, crafts and architecture
Article Title :
Arts and Crafts Exhibition Society
Article Snippet :Crafts at Burlington House", The Manchester Guardian, 4 November 1938, p.5 "Interpreting Ceramics : issue 16 - Dora Bilington: From Arts and Crafts to
Article Title :
Bauhaus
Article Snippet :Bauhaus (German: "building house"), was a German art school operational from 1919 to 1933 that combined crafts and the fine arts. The school became famous
Article Title :
Art Nouveau
Article Snippet :(1814–1879) and British art critic John Ruskin (1819–1900). In Britain, it was influenced by William Morris and the Arts and Crafts movement. German architects
Article Title :
List of art universities and colleges in Europe
Article Snippet :supérieure d'art de Grenoble, Grenoble, 1762 École supérieure d'art d'Aix-en-Provence, Aix-en-Provence, 1765 École nationale supérieure d'art de Dijon, Dijon
Article Title :
Marseille
Article Snippet :prefecture of the Bouches-du-RhĂ´ne department and Provence-Alpes-CĂ´te d'Azur region, France. Situated in the Provence historical province, it is located on the
---
Tuesday 18 Jan 2022 10:26:26