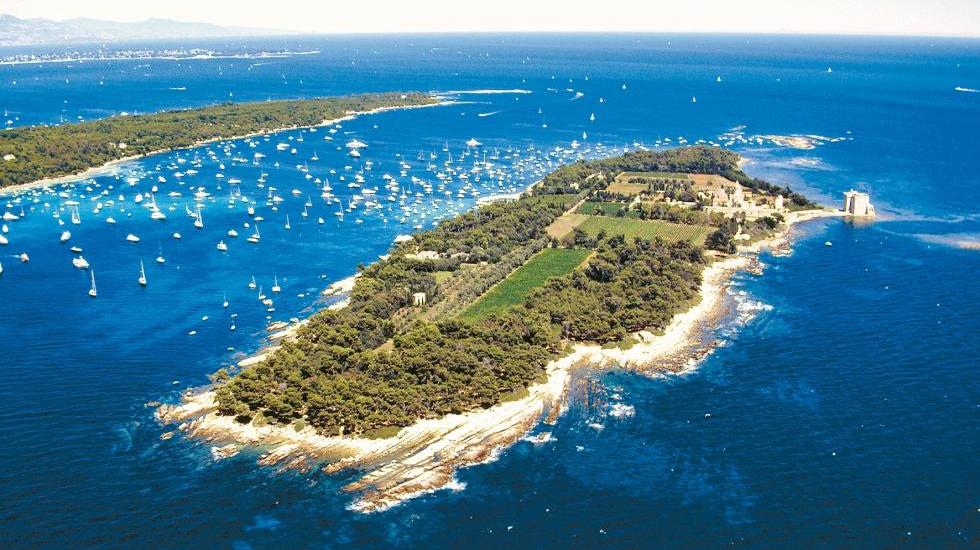 Looking for unique gifts ideas? Made in France Gifts? in addition to Jewelry you might be interested in Christmas Gifts, Father's day gifts, Mother's day gifts, birthday gifts or gifts for women, gifts for men, gifts for kids? Mediterranean Interiors offers a unique choice of Provence Art Crafts and Provence gifts and French Gifts, Provence tableware, French Dinnerware or French table linen, Provence tablecloth, napkins and table mats, Provencal ceramics, wood jewelry and home perfumes. Choose a quality gift, original gift ideas from a selection of jewelry boxes or wood pens. You are soon getting married and you want to create your wedding list. Then for all these reasons, come and visit our on line boutique, take your time and look at all the details? our photographs will show you better, the quality of the items we propose. Directly from the village of Valbonne in Provence! Mediterranean Interiors' team will prepare for you pretty packages gifts, ready to offer, no need to run, we already have prepared everything, you will receive your package ready to offer!
Enjoy a unique Provence online shopping experience at Mediterranean Interiors the Provence Shop online, with a unique selection of affordable gift ideas, Provence Art Crafts and Gifts Made in France for a touch of Provence Home Decor.
At Mediterranean Interiors, we have gifts for all occasions, Wood Perfume Atomizers, Birthday Gifts, Mothers Day Gifts, Unique Gift Ideas, Original Gifts, French Artcrafts Gifts. Wood Jewelry and precious French Jewelry made in France and Jewellery Cases in Precious Wood, Olive Wood Salad Bowls, Wood Art crafts. Provence Gifts, Provence Tableware, Provence Dinnerware, Provence Table linen, Provence Tablecloths and Napkins, Nativity Crib Figurines.
The colors of Provence for your French Table Linen. Tablecloths, nakins and tablemats 100% cotton and machine washable.
Find the Best French Riviera - Cote d'Azur villas and apartments, or holiday rentals to rent. Find 10538 self catering properties in French Riviera - Cote d'Azur. Rental villas with pools in the South of France; Cote d'Azur, Provence, Antibes, Juan kes Pins, Mougins, Cannes.
---
Jewellery or jewelry consists of decorative items worn for personal adornment, such as brooches, rings, necklaces, earrings, pendants, bracelets, and cufflinks. Jewellery may be attached to the body or the clothes. From a western perspective, the term is restricted to durable ornaments, excluding flowers for example. For many centuries metal such as gold often combined with gemstones, has been the normal material for jewellery, but other materials such as shells and other plant materials may be used. Jewellery is one of the oldest types of archaeological artefact – with 100,000-year-old beads made from Nassarius shells thought to be the oldest known jewellery. The basic forms of jewellery vary between cultures but are often extremely long-lived; in European cultures the most common forms of jewellery listed above have persisted since ancient times, while other forms such as adornments for the nose or ankle, important in other cultures, are much less common. Jewellery may be made from a wide range of materials. Gemstones and similar materials such as amber and coral, precious metals, beads, and shells have been widely used, and enamel has often been important. In most cultures jewellery can be understood as a status symbol, for its material properties, it's patterns, or for meaningful symbols. Jewellery has been made to adorn nearly every body part, from hairpins to toe rings, and even genital jewellery. In modern European culture the amount worn by adult males is relatively low compared with other cultures and other periods in European culture. The word jewellery itself is derived from the word jewel, which was anglicised from the Old French "jouel", and beyond that, to the Latin word "jocale", meaning plaything. In British English, Indian English, New Zealand English, Hiberno-English, Australian English, and South African English it is spelled jewellery, while the spelling is jewelry in American English. Both are used in Canadian English, though jewellery prevails by a two to one margin. In French and a few other European languages the equivalent term, joaillerie, may also cover decorated metalwork in precious metal such as objets d'art and church items, not just objects worn on the person.
---
Article Title :
Jewellery
Article Snippet :Jewellery or jewelry consists of decorative items worn for personal adornment, such as brooches, rings, necklaces, earrings, pendants, bracelets, and
Article Title :
List of jewellery types
Article Snippet :This list of jewelry types is a listing of most types of jewelry made. Crowns, including: Coronet Corolla (headgear) Bolo tie Carcanet Choker Necklace
Article Title :
Grill (jewelry)
Article Snippet :grills or grillz), also known as fronts or golds, is a type of dental jewelry worn over the teeth. Grills are made of metal and are generally removable
Article Title :
The Jewelry Exchange
Article Snippet :The Goldenwest Diamond Corporation, which does business as The Jewelry Exchange, is a diamond importer and manufacturer in the United States. It has 15
Article Title :
Pandora (jewelry)
Article Snippet :2020-11-08. Retrieved 2020-11-10. Mellor, Sophie (2021-05-04). "World's biggest jewelry giant shifts to lab-produced diamonds as millennials shun mined gems".
Article Title :
Costume jewelry
Article Snippet :imitation jewellery, imitated jewelry, trinkets, fashion jewelry, junk jewelry, fake jewelry, or fallalery. The term costume jewelry dates back to the early
Article Title :
Estate jewelry
Article Snippet :Antique Jewelry or Estate Jewelry (or Estate Jewellery), in a formal sense, is jewelry and often timepieces which are part of the 'estate' of a deceased
Article Title :
Indian jewelry
Article Snippet :Indian jewelry may refer to: Indian jewellery Indian Jewelry, a noise rock band from Houston, Texas This disambiguation page lists articles associated
Article Title :
Jewellery design
Article Snippet :Years of Jewelry. ISBNÂ 978-1-55407-395-5. "Jewellery Designing". Retrieved 21 July 2015. Cappellieri, Alba (2010). Twentieth-century Jewelry: From Art
Article Title :
Jewelry (group)
Article Snippet :Jewelry (Korean: 쥬얼리) was a South Korean girl group formed in 2001 by Star Empire Entertainment. The group, which underwent several line-up changes over
---
Thursday 18 Aug 2022 08:45:28