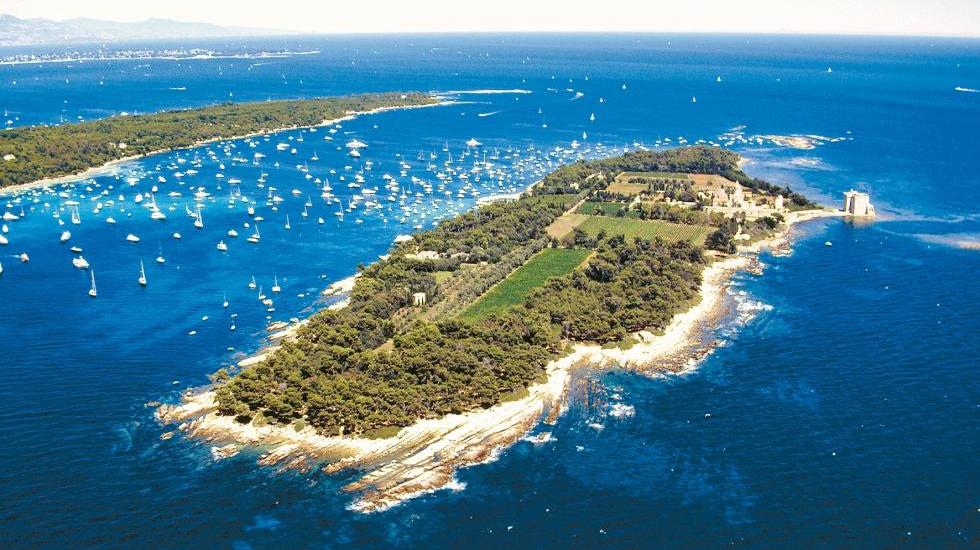 Looking for unique gifts ideas? Made in France Gifts? in addition to French Table Linen you might be interested in Christmas Gifts, Father's day gifts, Mother's day gifts, birthday gifts or gifts for women, gifts for men, gifts for kids? Mediterranean Interiors offers a unique choice of Provence Art Crafts and Provence gifts and French Gifts, Provence tableware, French Dinnerware or French table linen, Provence tablecloth, napkins and table mats, Provencal ceramics, wood jewelry and home perfumes. Choose a quality gift, original gift ideas from a selection of jewelry boxes or wood pens. You are soon getting married and you want to create your wedding list. Then for all these reasons, come and visit our on line boutique, take your time and look at all the details? our photographs will show you better, the quality of the items we propose. Directly from the village of Valbonne in Provence! Mediterranean Interiors' team will prepare for you pretty packages gifts, ready to offer, no need to run, we already have prepared everything, you will receive your package ready to offer!
Enjoy a unique Provence online shopping experience at Mediterranean Interiors the Provence Shop online, with a unique selection of affordable gift ideas, Provence Art Crafts and Gifts Made in France for a touch of Provence Home Decor.
At Mediterranean Interiors, we have gifts for all occasions, Wood Perfume Atomizers, Birthday Gifts, Mothers Day Gifts, Unique Gift Ideas, Original Gifts, French Artcrafts Gifts. Wood Jewelry and precious French Jewelry made in France and Jewellery Cases in Precious Wood, Olive Wood Salad Bowls, Wood Art crafts. Provence Gifts, Provence Tableware, Provence Dinnerware, Provence Table linen, Provence Tablecloths and Napkins, Nativity Crib Figurines.
The colors of Provence for your French Table Linen. Tablecloths, nakins and tablemats 100% cotton and machine washable.
Find the Best French Riviera - Cote d'Azur villas and apartments, or holiday rentals to rent. Find 10538 self catering properties in French Riviera - Cote d'Azur. Rental villas with pools in the South of France; Cote d'Azur, Provence, Antibes, Juan kes Pins, Mougins, Cannes.
---
Linen () is a textile made from the fibers of the flax plant. Linen is very strong, absorbent, and dries faster than cotton. Because of these properties, linen is comfortable to wear in hot weather and is valued for use in garments. It also has other distinctive characteristics, notably its tendency to wrinkle.Linen textiles appear to be some of the oldest in the world; their history goes back many thousands of years. Dyed flax fibers found in a cave in Southeastern Europe (present-day Georgia) suggest the use of woven linen fabrics from wild flax may date back over 30,000 years. Linen was used in ancient civilizations including Mesopotamia and ancient Egypt, and linen is mentioned in the Bible. In the 18th century and beyond, the linen industry was important in the economies of several countries in Europe as well as the American colonies. Textiles in a linen weave texture, even when made of cotton, hemp, or other non-flax fibers, are also loosely referred to as "linen".
---
Article Title :
Linen
Article Snippet :Linen (/ˈlɪnən/) is a textile made from the fibers of the flax plant. Linen is very strong, absorbent, and dries faster than cotton. Because of these
Article Title :
Linens
Article Snippet :Linens are fabric household goods intended for daily use, such as bedding, tablecloths and towels. "Linens" may also refer to church linens, meaning the
Article Title :
Napery
Article Snippet :Napery (from Old French naperie ) is linen used for household purposes, such as table linen. Historically it was the office in a medieval household responsible
Article Title :
Gîte
Article Snippet :gîtes do not provide linen as standard, so many gîte holidaymakers take their linen with them. However, many gîte owners do include linen at least as an option
Article Title :
Sur La Table
Article Snippet :electrics, tabletop and linens, bakeware, glassware and bar, housewares, food, and outdoor products. As of October 2018, Sur La Table sold products in 184
Article Title :
1550–1600 in Western European fashion
Article Snippet :wardrobe records identifies French, Italian, Dutch, and Polish styles for bodices and sleeves, as well as Spanish. Linen ruffs grew from a narrow frill
Article Title :
Napkin folding
Article Snippet :encountered as a table decoration in fancy restaurants. Typically, and for best results, a clean, pressed, and starched square cloth (linen or cotton) napkin
Article Title :
French Foreign Legion
Article Snippet :2925°N 5.5534°E / 43.2925; 5.5534 The Foreign Legion (French: Légion étrangère) is a corps of the French Army with a specific command and comprising several
Article Title :
Damask
Article Snippet :(/ˈdæməsk/; Arabic: دمشق) is a reversible figured fabric of silk, wool, linen, cotton, or synthetic fibers, with a pattern formed by weaving. Damasks
Article Title :
Napkin
Article Snippet :when Emily Post asserted, "It's far better form to use paper napkins than linen napkins that were used at breakfast." It has been claimed that Leonardo
---
Tuesday 18 Jan 2022 11:45:50