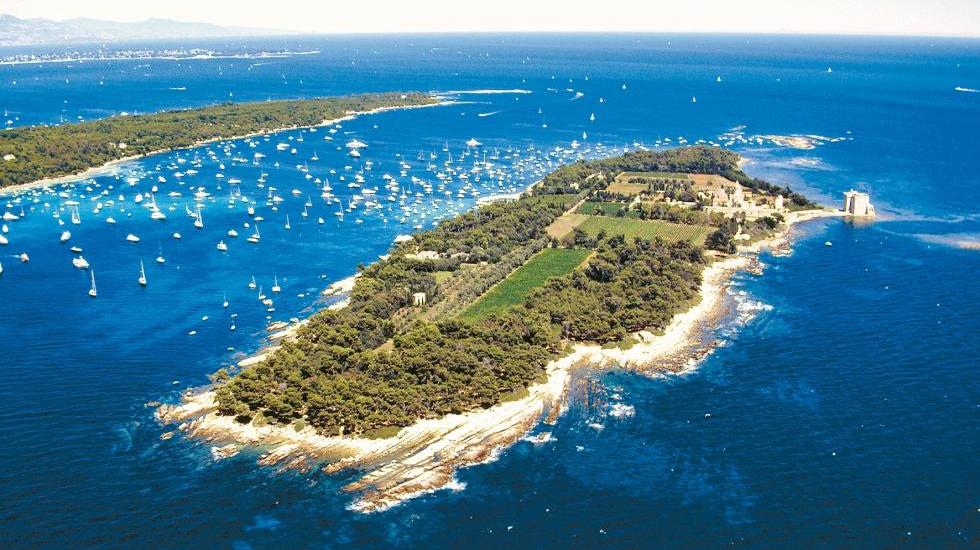 Looking for unique gifts ideas? Made in France Gifts? in addition to French Jewelry you might be interested in Christmas Gifts, Father's day gifts, Mother's day gifts, birthday gifts or gifts for women, gifts for men, gifts for kids? Mediterranean Interiors offers a unique choice of Provence Art Crafts and Provence gifts and French Gifts, Provence tableware, French Dinnerware or French table linen, Provence tablecloth, napkins and table mats, Provencal ceramics, wood jewelry and home perfumes. Choose a quality gift, original gift ideas from a selection of jewelry boxes or wood pens. You are soon getting married and you want to create your wedding list. Then for all these reasons, come and visit our on line boutique, take your time and look at all the details? our photographs will show you better, the quality of the items we propose. Directly from the village of Valbonne in Provence! Mediterranean Interiors' team will prepare for you pretty packages gifts, ready to offer, no need to run, we already have prepared everything, you will receive your package ready to offer!
Enjoy a unique Provence online shopping experience at Mediterranean Interiors the Provence Shop online, with a unique selection of affordable gift ideas, Provence Art Crafts and Gifts Made in France for a touch of Provence Home Decor.
At Mediterranean Interiors, we have gifts for all occasions, Wood Perfume Atomizers, Birthday Gifts, Mothers Day Gifts, Unique Gift Ideas, Original Gifts, French Artcrafts Gifts. Wood Jewelry and precious French Jewelry made in France and Jewellery Cases in Precious Wood, Olive Wood Salad Bowls, Wood Art crafts. Provence Gifts, Provence Tableware, Provence Dinnerware, Provence Table linen, Provence Tablecloths and Napkins, Nativity Crib Figurines.
The colors of Provence for your French Table Linen. Tablecloths, nakins and tablemats 100% cotton and machine washable.
Find the Best French Riviera - Cote d'Azur villas and apartments, or holiday rentals to rent. Find 10538 self catering properties in French Riviera - Cote d'Azur. Rental villas with pools in the South of France; Cote d'Azur, Provence, Antibes, Juan kes Pins, Mougins, Cannes.
---
In hip hop culture, a grill (most commonly referred to as grills or grillz), also known as fronts or golds, is a type of dental jewelry worn over the teeth. Grills are made of metal and are generally removable. They began to be worn by hip-hop artists in New York City in the early 1980s, and upgraded during the 1990s in Oakland. They became even more widely popular during the mid-2000s due to the rise of Southern hip hop rap and the more mainstream pop culture status hip hop attained.
---
Article Title :
Grill (jewelry)
Article Snippet :grills or grillz), also known as fronts or golds, is a type of dental jewelry worn over the teeth. Grills are made of metal and are generally removable
Article Title :
Jean Schlumberger (jewelry designer)
Article Snippet :1987) was a French jewelry designer especially well known for his work at Tiffany & Co. Schlumberger was born in then-German Mulhouse, France, to a well-to-do
Article Title :
Emmanuel Tarpin
Article Snippet :Tarpin (born 1992) is a French contemporary jewelry designer. Since 2018, he founded his self-titled atelier for high-end jewelry. He is lives in Paris
Article Title :
Emma Roberts
Article Snippet :new ambassador of the Pretty Woman collection corresponding to the French jewelry firm Fred. In 2012, Roberts began dating actor Evan Peters, whom she
Article Title :
September 26
Article Snippet : American pianist and composer (d. 1937) 1900 – Suzanne Belperron, French jewelry designer (d. 1983) 1901 – George Raft, American actor, singer, and dancer
Article Title :
Hope Diamond
Article Snippet :Golden Fleece of King Louis XV of France, which is arguably the most fabulous work in the history of French jewelry; this happened from 2007–2010. The
Article Title :
Jang Won-young
Article Snippet :model for the French outdoor fashion brand Eider. On August 19, 2022, Jang was announced as the first Korean ambassador for the French jewelry and watch brand
Article Title :
Jacques Cartier (jeweler)
Article Snippet :Jacques-Théodule Cartier (2 February 1884 – 10 September 1941) was a French jeweler and Cartier jewelry company executive Cartier was born on 2 February 1884 in Paris
Article Title :
Georges Fouquet
Article Snippet :Georges Fouquet (1862 – 1957) was a French jewelry designer best known for his Art Nouveau creations. In Paris, he joined his father in the family business
Article Title :
François Pinault
Article Snippet :and bought the Yves Saint Laurent company. Pinault then purchased the French jewelry company Boucheron in 2000, Balenciaga in 2001, and the British fashion
---
Friday 07 Oct 2022 21:23:51