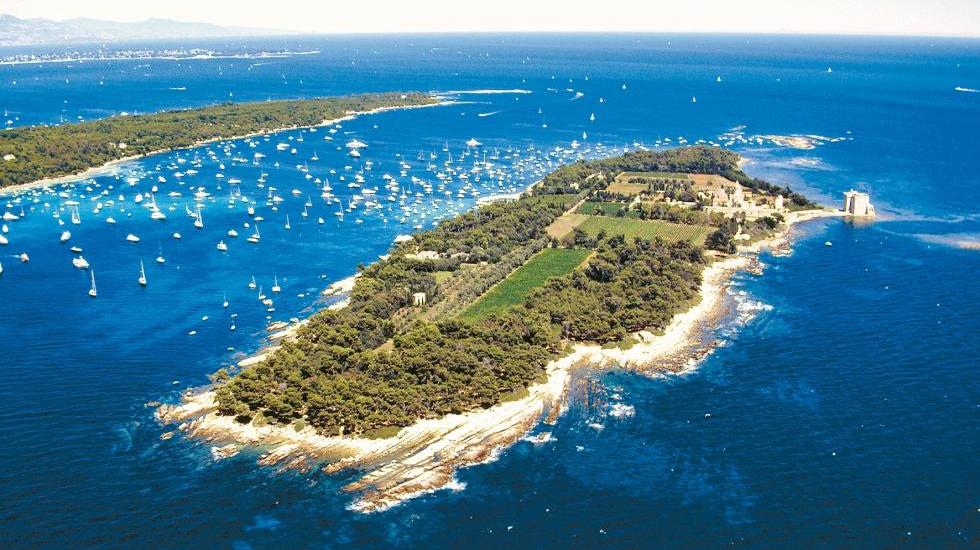 Looking for unique gifts ideas? Made in France Gifts? in addition to French Dinnerware you might be interested in Christmas Gifts, Father's day gifts, Mother's day gifts, birthday gifts or gifts for women, gifts for men, gifts for kids? Mediterranean Interiors offers a unique choice of Provence Art Crafts and Provence gifts and French Gifts, Provence tableware, French Dinnerware or French table linen, Provence tablecloth, napkins and table mats, Provencal ceramics, wood jewelry and home perfumes. Choose a quality gift, original gift ideas from a selection of jewelry boxes or wood pens. You are soon getting married and you want to create your wedding list. Then for all these reasons, come and visit our on line boutique, take your time and look at all the details? our photographs will show you better, the quality of the items we propose. Directly from the village of Valbonne in Provence! Mediterranean Interiors' team will prepare for you pretty packages gifts, ready to offer, no need to run, we already have prepared everything, you will receive your package ready to offer!
Enjoy a unique Provence online shopping experience at Mediterranean Interiors the Provence Shop online, with a unique selection of affordable gift ideas, Provence Art Crafts and Gifts Made in France for a touch of Provence Home Decor.
At Mediterranean Interiors, we have gifts for all occasions, Wood Perfume Atomizers, Birthday Gifts, Mothers Day Gifts, Unique Gift Ideas, Original Gifts, French Artcrafts Gifts. Wood Jewelry and precious French Jewelry made in France and Jewellery Cases in Precious Wood, Olive Wood Salad Bowls, Wood Art crafts. Provence Gifts, Provence Tableware, Provence Dinnerware, Provence Table linen, Provence Tablecloths and Napkins, Nativity Crib Figurines.
The colors of Provence for your French Table Linen. Tablecloths, nakins and tablemats 100% cotton and machine washable.
Find the Best French Riviera - Cote d'Azur villas and apartments, or holiday rentals to rent. Find 10538 self catering properties in French Riviera - Cote d'Azur. Rental villas with pools in the South of France; Cote d'Azur, Provence, Antibes, Juan kes Pins, Mougins, Cannes.
---
Fiesta is a line of ceramic glazed dinnerware manufactured and marketed by the Fiesta Tableware Company (formerly The Homer Laughlin China Company) of Newell, West Virginia since its introduction in 1936, with a hiatus from 1973 to 1985. Fiesta is noted for its Art Deco styling featuring concentric circles and its range of solid colors.Both Fiesta's original shapes and its glazes were designed by Frederick Hurten Rhead, Homer Laughlin's art director from 1927 until his death in 1942. Original Fiesta was a semi-vitreous ware, but when the Fiesta line was re-introduced in 1986, it was decided to manufacture it in a more durable, vitreous composition to allow marketing it to restaurants and institutions as well. Several of the original shapes had to be modified due to this change in material and other new shapes were added by Jonathan O. Parry, who became Homer Laughlin's art director in 1984.Fiesta is sold in sets or from open stock, where customers can select by the piece, mixing and matching from the entire color range.In March 2020, the food service divisions of the Homer Laughlin China Company and the Hall China Company were acquired by Steelite International, a British tableware manufacturer and supplier to the global hospitality industry. The retail division, which includes the Fiesta line, along with the manufacturing and marketing operations in Newell, West Virginia were subsequently renamed the The Fiesta Tableware Company and will continue to manufacture and market the Fiesta line.According to the Smithsonian Institution Press, Fiesta's appeal lies in its colors, design, and affordability. In 2002, The New York Times called Fiesta "the most collected brand of china in the United States". Pre-1972 pieces in various colors may be slightly radioactive, due to uranium compounds being used in the ceramic glaze to achieve certain colors, especially red.
---
Article Title :
Fiesta (dinnerware)
Article Snippet :Fiesta is a line of ceramic glazed dinnerware manufactured and marketed by the Fiesta Tableware Company (formerly The Homer Laughlin China Company) of
Article Title :
Tableware
Article Snippet :dishes and bowls (as opposed to "closed" shapes like jugs and vases). Dinnerware is another term used to refer to tableware and crockery refers to ceramic
Article Title :
Isabella of France
Article Snippet :headdresses and coifs; she brought with her two gold crowns, gold and silver dinnerware and 419 yards of linen. At the time of her marriage, Isabella was probably
Article Title :
Economic history of France
Article Snippet :Louis XIV had his royal dinnerware and other objects of gold and silver melted down. An economic divergence between Britain and France began in the second
Article Title :
Lenox (company)
Article Snippet :The plates were successful, and he started producing complete sets of dinnerware. In 1906, he changed his firm's name from the Ceramic Art Company to the
Article Title :
Thomas Keller
Article Snippet :line of signature white Limoges porcelain dinnerware by Raynaud called Hommage Point (in homage to French chef and restaurateur, Fernand Point) that
Article Title :
Pacific Clay
Article Snippet :utilitarian pottery in the 1920s, and introduced solid color earthenware dinnerware in 1932. The primary site for the production of ceramic tableware, kitchenware
Article Title :
Fiesta
Article Snippet :Wawel Fiesta (apple), an apple cultivar Fiesta (dinnerware), the line of Homer Laughlin China Co. dinnerware Fiesta (magazine), a British soft-core porn magazine
Article Title :
John Rocha
Article Snippet :The Rocha family keep a second home in St. Jean Cap-Ferrat in southern France. His daughter Simone Rocha is also a successful designer. In 2010 Rocha
Article Title :
Limoges
Article Snippet :manufacture and exporting needed for European distribution of Limoges Boxes, dinnerware, and other porcelain wares. Because the Limousin region has had a long
---
Tuesday 18 Jan 2022 10:33:46