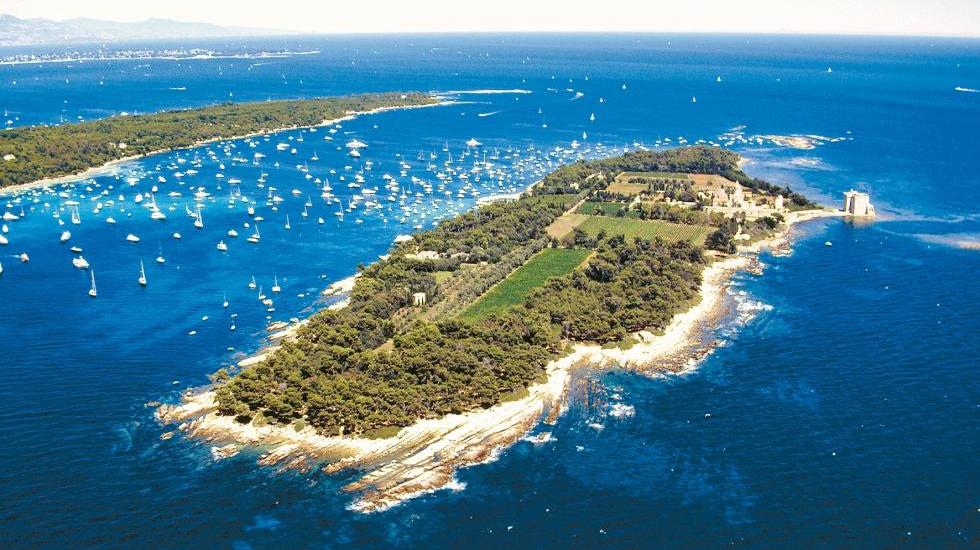 Looking for unique gifts ideas? Made in France Gifts? in addition to French Tableware you might be interested in Christmas Gifts, Father's day gifts, Mother's day gifts, birthday gifts or gifts for women, gifts for men, gifts for kids? Mediterranean Interiors offers a unique choice of Provence Art Crafts and Provence gifts and French Gifts, Provence tableware, French Dinnerware or French table linen, Provence tablecloth, napkins and table mats, Provencal ceramics, wood jewelry and home perfumes. Choose a quality gift, original gift ideas from a selection of jewelry boxes or wood pens. You are soon getting married and you want to create your wedding list. Then for all these reasons, come and visit our on line boutique, take your time and look at all the details? our photographs will show you better, the quality of the items we propose. Directly from the village of Valbonne in Provence! Mediterranean Interiors' team will prepare for you pretty packages gifts, ready to offer, no need to run, we already have prepared everything, you will receive your package ready to offer!
Enjoy a unique Provence online shopping experience at Mediterranean Interiors the Provence Shop online, with a unique selection of affordable gift ideas, Provence Art Crafts and Gifts Made in France for a touch of Provence Home Decor.
At Mediterranean Interiors, we have gifts for all occasions, Wood Perfume Atomizers, Birthday Gifts, Mothers Day Gifts, Unique Gift Ideas, Original Gifts, French Artcrafts Gifts. Wood Jewelry and precious French Jewelry made in France and Jewellery Cases in Precious Wood, Olive Wood Salad Bowls, Wood Art crafts. Provence Gifts, Provence Tableware, Provence Dinnerware, Provence Table linen, Provence Tablecloths and Napkins, Nativity Crib Figurines.
The colors of Provence for your French Table Linen. Tablecloths, nakins and tablemats 100% cotton and machine washable.
Find the Best French Riviera - Cote d'Azur villas and apartments, or holiday rentals to rent. Find 10538 self catering properties in French Riviera - Cote d'Azur. Rental villas with pools in the South of France; Cote d'Azur, Provence, Antibes, Juan kes Pins, Mougins, Cannes.
---
Tableware is any dish or dishware used for setting a table, serving food, and dining. It includes cutlery, glassware, serving dishes, and other items for practical as well as decorative purposes. The quality, nature, variety and number of objects varies according to culture, religion, number of diners, cuisine and occasion. For example, Middle Eastern, Indian or Polynesian food culture and cuisine sometimes limits tableware to serving dishes, using bread or leaves as individual plates. Special occasions are usually reflected in higher quality tableware.Cutlery is more usually known as silverware or flatware in the United States, where cutlery usually means knives and related cutting instruments; elsewhere cutlery includes all the forks, spoons and other silverware items. Outside the US, flatware is a term for "open-shaped" dishware items such as plates, dishes and bowls (as opposed to "closed" shapes like jugs and vases). Dinnerware is another term used to refer to tableware and crockery refers to ceramic tableware, today often porcelain or bone china. Sets of dishes are referred to as a table service, dinner service or service set. Table settings or place settings are the dishes, cutlery and glassware used for formal and informal dining. In Ireland, such items are normally referred to as delph, the word being an English language phonetic spelling of the word Delft, the town from which so much delftware came. Silver service or butler service are methods for a butler or waiter to serve a meal. Setting the table refers to arranging the tableware, including individual place settings for each diner at the table as well as decorating the table itself in a manner suitable for the occasion. Tableware and table decoration is typically more elaborate for special occasions. Unusual dining locations demand tableware be adapted.
---
Article Title :
Tableware
Article Snippet :Tableware is any dish or dishware used for setting a table, serving food, and dining. It includes cutlery, glassware, serving dishes, and other items
Article Title :
Cloche (tableware)
Article Snippet :A cloche (from the French for "bell") is a tableware cover, sometimes made out of silver though commercially available as glass, stoneware, marble, or
Article Title :
Trencher (tableware)
Article Snippet :A trencher (from Old French tranchier 'to cut') is a type of tableware, commonly used in medieval cuisine. A trencher was originally a flat round of (usually
Article Title :
French press
Article Snippet :British company Household Articles Ltd. and Danish tableware and kitchenware company Bodum. The modern French press consists of a narrow cylindrical beaker
Article Title :
Arc Holdings
Article Snippet :specializing in the design and manufacturing of glass tableware. The Arc Group markets its collections in France and exports them abroad under the registered trademarks
Article Title :
French cuisine
Article Snippet :French cuisine (French: Cuisine française) consists of the cooking traditions and practices from France. Its cuisine has been influenced throughout the
Article Title :
Cutlery
Article Snippet :used irrespective of the material composition of the utensils, the term tableware has come into use to avoid the implication that they are made of silver
Article Title :
French (tunic)
Article Snippet :commander of the British Expeditionary Force to France, field marshal John French. The main features of the french were as follows: soft collar – turndown version
Article Title :
California pottery
Article Snippet :includes brick, sewer pipe, architectural terra cotta, tile, garden ware, tableware, kitchenware, art ware, figurines, giftware, and ceramics for industrial
Article Title :
Lenox (company)
Article Snippet :Lenox Corporation is an American manufacturing company that sells tableware, giftware, and collectible products under the Lenox, Dansk, Reed & Barton
---
Friday 07 Oct 2022 20:05:00